Light Design / february 2014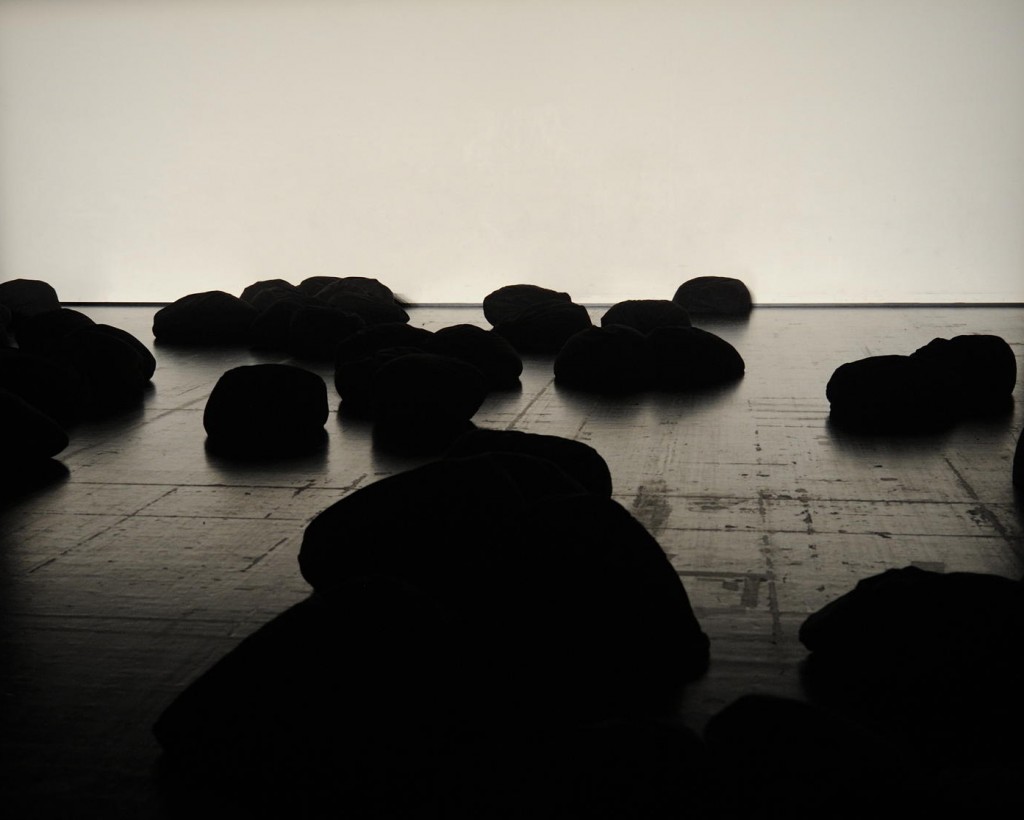 Concept, Choreography : Isabelle Schad
artistic collaboration : Saša Božić, Laurent Goldring
Co-Choreography / Performance : Ivaylo Dimitrov, Hana Erdman, Przemyslaw Kaminski, Roni Katz, Nina Kurtela, Lena Lux, Diethild Meier, Lea Moro, Benjamin Pohlig, David Pollmann, Anna Posch, Sonja Pregrad
Composition, Sound Design : Marcello Busato
Lightdesign : Mehdi Toutain-Lopez
Technic : Martin Pilz, Mehdi Toutain-Lopez
Costumes : Marion Montel
Productionmanagement / PR : Heiko Schramm
Production : Isabelle Schad in collaboration with de facto, Zagreb and Studentski Centar Sveucilista u Zagrebu
Supported by NATIONALE PERFORMANCE NETZ (NPN) Koproduktionsförderung Tanz aus Mitteln des Beauftragten der Bundesregierung für Kultur und Medien aufgrund eines Beschlusses des Deutschen Bundestags. Isabelle Schad is supported by Basisförderung 2013/14 of the Berlin Senat. Thanx to : Wiesen55 e.V., Uferstudios Berlin.
© Photos : Dieter Hartwig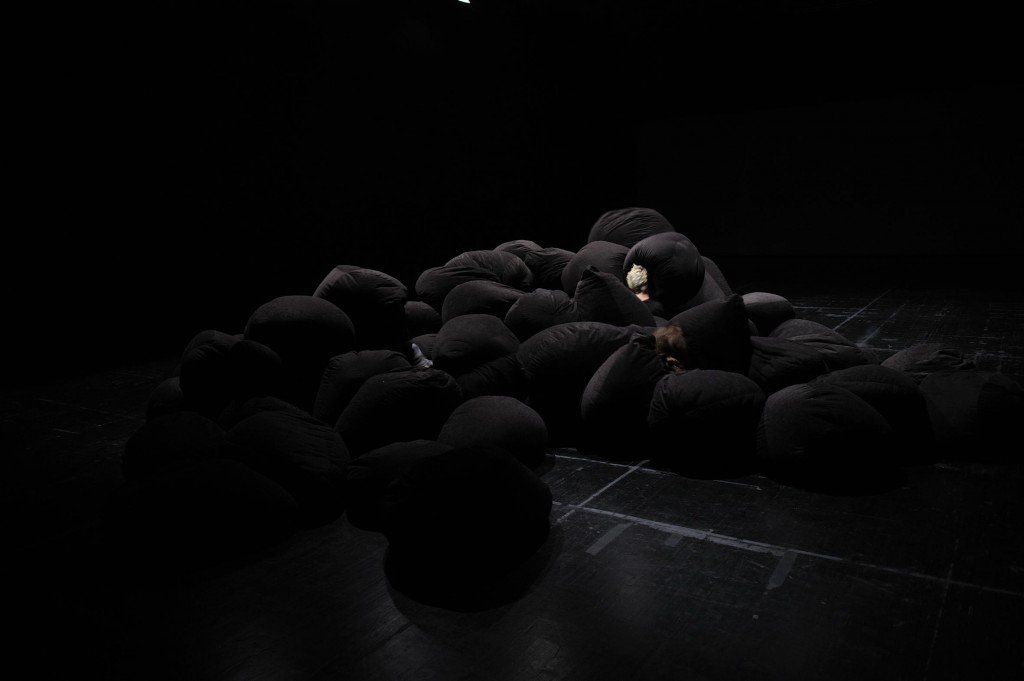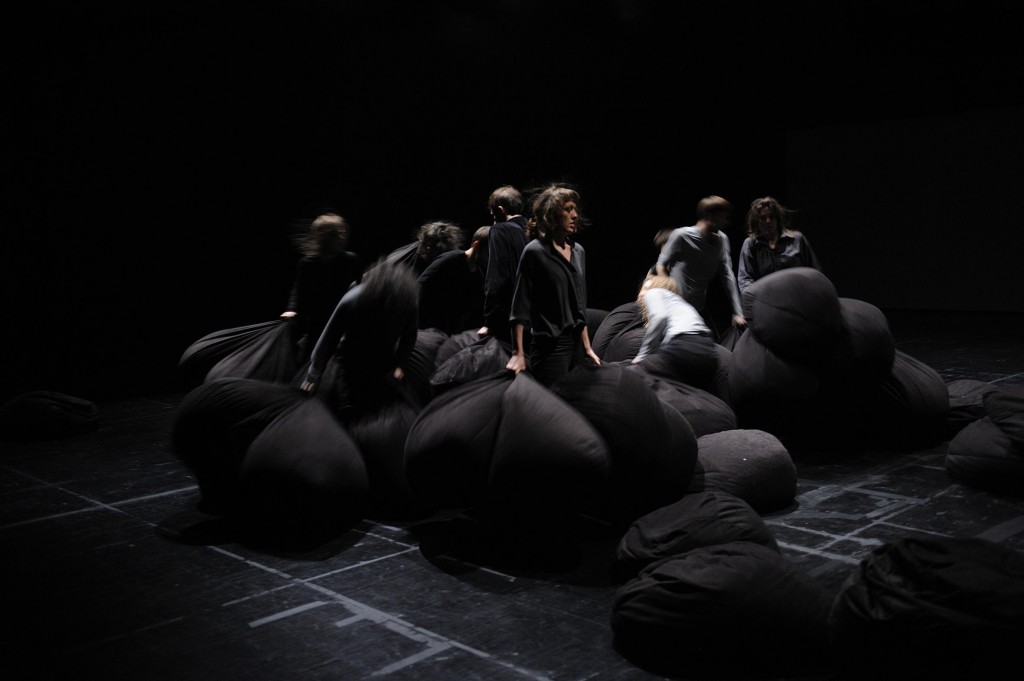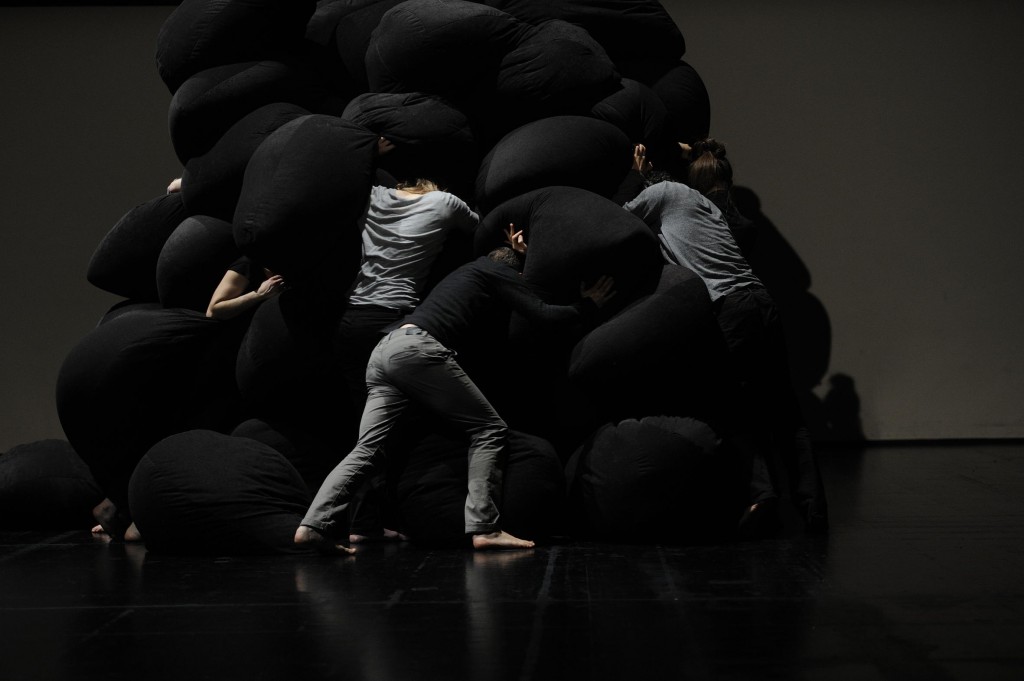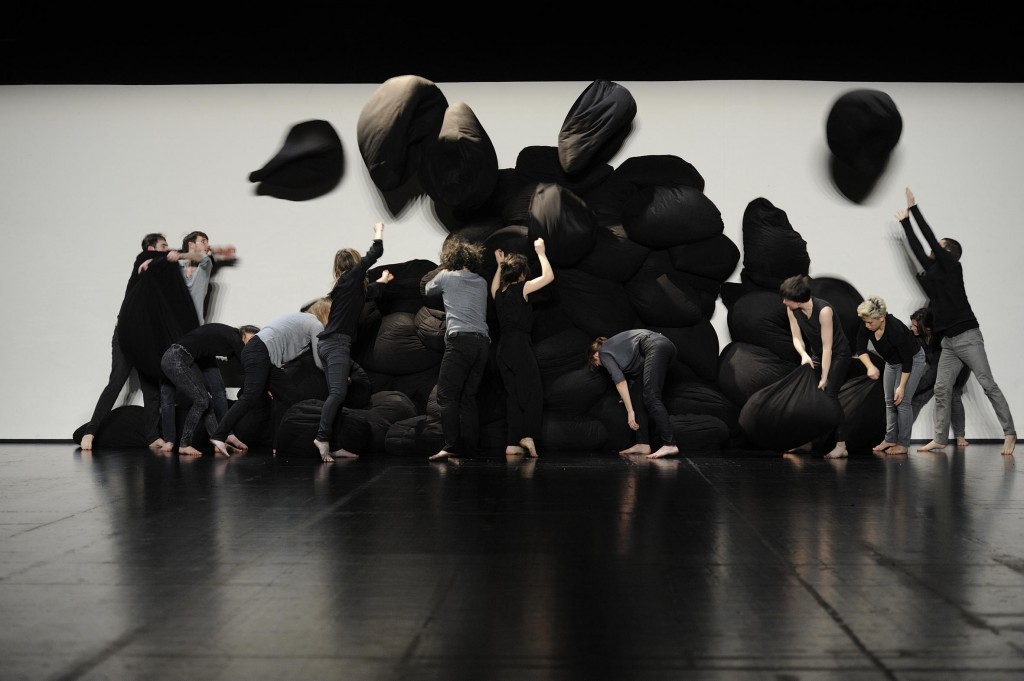 Berlin, Uferstudios Premiere and performances 06.-09.02.2014
In 2012 Berlin Choreographer Isabelle Schad and French artist Laurent Goldring created their currently touring piece Der Bau (invited a.o. to this year's German Dance Platform), for which Kafka's unfinished novella of the same title has been serving as an inspiration source. Starting from the description of an animal's burrow as a metaphor for the body, with its organs and secretions, they have been investigating the space of the stage as an organ. The labyrinth described by Kafka as a space deriving from the body itself, yet still belonging to it becomes the basis for their explorations of conceiving this new relationship between body and space that they have started with their series of pieces Unturtled in 2008.
 Form and Mass, a solo Isabelle Schad created in 2013 for and with Sonja Pregrad, examines the relation between energy and matter, between material and movement, and the subsequent emergence of form. The material – black bags filled with polystyrene beads – serves as an amplifier towards visibility : it elongates the body into its surrounding space.
60 of those black bags are the material used in the new group piece Der Bau – Group12x60, which continues the new perspective on choreographing inner / outer space. The material movement of a group of 12 performers creates a space travel that dwells between paradoxal landscapes, pure energetic matter, abstract painting and moving sculpture. A black phantasmagorical mass invades little by little the space of the stage allowing the spectator's eye to dive into a journey of surprises, desires and fantasies…